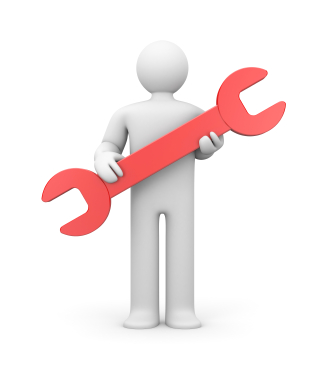 What can I do to protect my Albany area home from heavy rains and floods?

Wild wet weather has resulted in flooding across the nation. Some of this flooding has been quite significant. More common – but almost equally devastating – are the smaller weather events that result in overwhelmed storm drains and flooded basements.

To protect your home from minor flooding due to heavy rains, you want to make sure you have a high quality sump pump installed. Your Greater Albany area plumber installs sump pumps to serve as the first line of defense against flooded basements. Sump pumps are installed at the lowest point in the basement, and remove water as it accumulates. Your furnishing and possessions don't have to get soaked! Talk to your Albany plumber about sump pump installation today!
There is a terrible noise coming from our pipes every time we flush the toilet. Should I be concerned?

It's time to call your Schenectady plumber! Your home's plumbing should operate quietly. When you flush the toilet, all of the waste water and material should be quickly and quietly removed. Loud noises, especially noises you haven't heard before, are a sign that something's wrong. Call your Schenectady plumber! Having the problem fixed will get your toilet working quietly again!
How Often Should I Have My Furnace Serviced?

Having your furnace serviced regularly is essential for your family's safety! Your Voorheesville heating repair company will ensure that your furnace is operating properly. Reduce the risk of carbon monoxide poisoning and fires!

Having your Voorheesville heating repair company service the furnace annually will help ensure it is running efficiently. You won't waste fuel and you won't waste energy. You can save money while keeping your family safe and warm – even during the toughest, coldest winter nights.

Schedule your annual furnace service now to miss the last-minute seasonal rush. Homeowners who have their furnace cleaned regularly have furnaces that last longer – another way to save money!
How can I tell when it's time for a new hot water heater?

There's nothing worse than a surprise cold shower! Here are some red flag signals that your water heater is ready for replacement:

No hot water: a lack of hot water, or hot water that takes forever to arrive, are both signs that your water heater needs replacement.
Extremely hot water: extremely hot water, especially if this hot water alternates with icy cold water, indicates that there's a problem with your water heater. Repair may be possible, or you may need your Albany plumber to replace the water heater.
Puddles of water underneath the water heater.
Cracks, breaks, holes or damage to the body of the water heater.
Unusual noises or thumping sounds coming from the water heater. The water heater should operate silently.

These are things that a home owner should watch for signaling a water heater problem.
I'm worried about how safe our family's drinking water is.

If you have concerns about the safety of your family's drinking water, you're not alone. It's important to be informed about what's in the glass of water you hand to your child. You want to know what is in the water that you bathe and shower in. There are many naturally occurring minerals deposits and sediments that can change the integrity of your water supply. In some areas, pollution and manmade issues can make the safety of the water supply questionable.

Your Vorheesville plumber can help you find peace of mind about your family's drinking water. Home water filtration systems are proven to be effective at removing naturally occurring and manmade contaminants to the water supply. There are two types of home water filtration systems. Whole home water filtration treats your entire water supply, filtering all of the water your family uses. This includes water at the sinks, bathtub, washing machine, outdoor spigots and more. Source point water filtration systems filter water at the faucet: ideal for drinking water. Your Vorheesville plumber will help you pick the system that's right for your family.