Move forward … move on
Plumbing Problems
and Leaks
Many plumbing fixture have internal parts that eventually wear out. The first to go are the washers and o-rings. As these parts wear you will start to get leaking causing more problems if left alone.
Plumbing Remodeling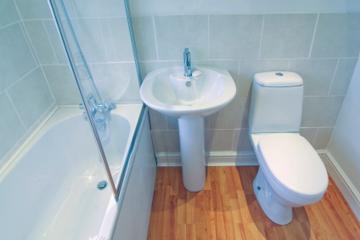 It starts out as a fun project, involving design choices and themed décor. With plumbing remodeling, you get to pick out new fixtures for your kitchen or bathroom that flow with your other design choices. However, when the parts start to arrive and it's time for installation, things can quickly go south without the proper professional plumbing company to assist.
When you are ready to move forward with your plumbing projects in your Albany area home Wilson Bros. Plumbing, Heating and Cooling will be there to assure the job is done right in the most efficient manner. Our experience with plumbing repair and plumbing installations, knowledge of Albany area permits and plumbing codes, and guarantees that go beyond the manufacturer's warranty ensure you can move forward with your projects and move on knowing the job was done right.