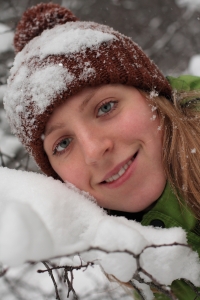 Right now, we're enjoying some beautiful autumn weather – but winter's cold winds are right around the corner. Is your home heating system up to the challenge of another Voorheesville winter?
That's an important question! Winters in our region can be extremely cold.  It's not unusual for the temperature to dip below zero.  You need your home heating system to be dependable and reliable.  A furnace that stops working on a freezing cold night isn't just inconvenient – it's dangerous, for you and your family!
What's the best way to make sure your furnace or home heating system is ready for the coming cold months? Start by calling your Voorheesville NY plumber to schedule a service call.  Having your home heating system serviced annually is a critical step in keeping your family safe and warm.
Voorheesville NY Heating Service
During your heating service call, your Voorheesville plumber performs many tasks that will keep your furnace or other home heating system running safely and efficiently.  This includes a thorough inspection.  Your Voorheesville plumber will be checking your home heating system for any cracks, leaks or damage.  Identifying and repairing any damage to the home heating system reduces your family's risk of carbon monoxide poisoning and fire – both of which are very dangerous.
During the inspection, your Voorheesville NY Plumber will check fuel nozzles, hoses, belts, filters, and other components of your furnace.  Bear in mind that in our region we operate our heating systems continually for months at a time. This means components wear out, fill up, or otherwise need to be replaced or otherwise maintained as a normal part of their operation.  When your Voorheesville plumber does this, your furnace will operate more efficiently.  Your home will be warm and comfortable – but you'll be using less fuel, which saves you money! If it has been several years since your furnace or home heating system has been serviced, the difference in how your furnace operates can be significant.
Winter will be here before you know it! Don't wait for the first snowflakes to fall!  Schedule your heating service call today!